Master of Divinity (On-Campus & Low-Residency Programs)
Apply online by creating a new account or signing in to an existing account.
At the end of your application, you will be prompted to pay a $60 nonrefundable application fee. If your current financial situation warrants waiving of your application fee, you may submit a fee waiver request.
We encourage you to be actively engaged in the admission process. Once you have submitted your application online, you can log back in anytime to check the status of your application and documents.
Naropa University requires transcripts from any and all institutions where undergraduate or graduate coursework was completed, and it is very important that you successfully complete the coursework entered on your application. An official transcript of a conferred bachelor's degree must be received by the Office of Admissions prior to beginning graduate coursework.
Transcripts that are uploaded as part of your application are not considered official; however, we encourage electronic submission at time of application to expedite an admissions decision.
If mailing, official transcripts should be sent to:
Naropa University
Office of Admissions
2130 Arapahoe Ave
Boulder CO 80302
Electronic transcripts from your university may be emailed to admissions@naropa.edu. Electronic official transcripts are acceptable if submitted through a secure document sending service used by your university. If you submit your transcripts by email, as an attachment, they will not be accepted as official.
If you completed any coursework at a foreign college or university (other than a study abroad program), an international education evaluation is required.
In a 3 – 5 page double-spaced essay, please respond to the following:
Describe your personal, educational and/or professional experience, and how it has informed your decision to attend Naropa's Master of Divinity program.
What about Naropa University's Master of Divinity program particularly appeals to you?
Naropa emphasizes a contemplative approach to education. How do you envision your contemplative understanding and/or training supporting your journey through the Master of Divinity program?
Is there a particular area of service to which you feel drawn? Why?
Your resume/CV should detail all pertinent academic, employment, and volunteer history with exact dates of participation.
Two letters of recommendation are required. Recommendations must be from pertinent academic or professional sources, and may not be from family members, spouses, friends, or current or former therapists or spiritual advisors.
The Office of Admissions will assess a candidate's completed application, and those who meet minimum application requirements will move forward in the process and be invited to an interview. Interviews are a required part of the admissions process and will be offered remotely.
Domestic applicants: learn more about how to apply for financial aid. International applicants: learn more about how to apply for financial aid.
In addition to the graduate admissions requirements, international applicants must also complete the following international applicant admissions requirements:
English Proficiency Testing
International applicants must document their English language proficiency by submitting scores for the Test of English as a Foreign Language (TOEFL) or the International English Language Testing System (IELTS) tests. Applicants must earn the following required scores:
TOEFL

Internet test (iBT): 80 or higher
Computer test (cBT): 213 or higher
Paper test (pBT): 550 or higher

IELTS
Exceptions are granted for applicants from countries where English is one of the official national languages.
Non-U.S. Education Records
Applicants (including U.S. citizens and permanent residents educated outside of the U.S.) must have all non-U.S. records of secondary and/or post-secondary education evaluated by a professional international education evaluation service. In this case, all non-U.S transcripts should be sent to one of the below evaluation service providers, not to Naropa University. Once the evaluation is completed, the applicant should request that the report be sent directly to: Naropa University, Office of Admissions (2130 Arapahoe Avenue, Boulder, CO 80302). Naropa works with the three following credential evaluation services. Evaluations will not be accepted by other services.
Global Academic Evaluators (www.aevaluators.com, 720-298-9564)
Josef Silny & Associates, Inc. (www.jsilny.com, 305-273-1616)
World Education Services (www.wes.org, 212-966-6311)
All undergraduate and graduate applicants must submit A COMPLETE COURSE-BY-COURSE EVALUATION.
Please note: international applicants who have completed their undergraduate degree at an accredited U.S. institution do not need to provide an evaluated transcript.
If accepted to Naropa University, international students are required to submit the following:
Copy of passport
Financial documentation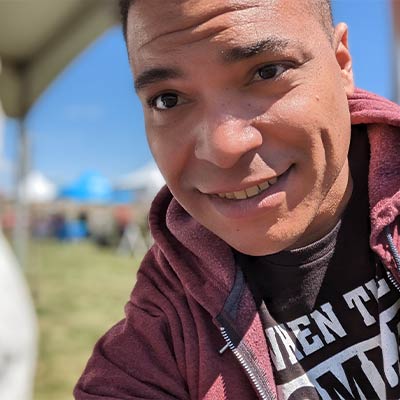 Graduate Admissions Counselor