Center for Contemplative Chaplaincy
The Center for Contemplative Chaplaincy was established in 2019 to provide Buddhist-inspired contemplative spiritual health training to MDiv degree students and members of the larger community interested in pursuing professional chaplaincy and spiritually-integrated approaches to related disciplines such as medicine, nursing, spiritual leadership, and counseling. The Center offers 
ACPE accredited
Clinical Pastoral Education (CPE) internships in community settings under the supervision of an ACPE Certified Faculty Educator.  Clinical sites for learning include local hospitals, hospices, and non-profit settings, as well as innovative contexts such as eco-chaplaincy, where students learn to integrate contemplative practice, trauma-informed care, earth-based spirituality and interreligious/interspiritual approaches to spiritual health in caring for persons in crisis and transition
JoAnne S. Morris, DMin, MDiv, LMFT, ACPE Certified Educator lives in Louisville, KY and is originally from the foothills of the Ozark Mountains in Arkansas. JoAnne holds a Master of Divinity and a Doctorate of Ministry in Pastoral Care and Counseling, a dual track with marriage and family therapy licensure. JoAnne has specialized in oncology and palliative care for the majority of her career. JoAnne maintains a private therapy practice that specializes in helping folks cope with chronic illness, chronic terminal illness, dying and grief as well as working with the LGBTQ+ community. She co-founded a hospital-based Diversity and Inclusion Committee and is passionate about anti-racism work. JoAnne comes from a Christian faith-of-origin and is endorsed by The Humanist Society as a Humanist Celebrant and Chaplain. As a Humanist, JoAnne's contemplative practice is centered within the spiritual naturalist tradition.
Contemplative Chaplaincy Internship Programs
The Contemplative Chaplaincy internship program offers contemplatively-based Clinical Pastoral Education (CPE) training to degree and non-degree students of all religious and spiritual traditions. Through compassion-based group process learning and individual supervision, students cultivate the skills and presence needed to support the spiritual health and wellbeing of patients and clients in crisis.
Students meet live for a weekly class, over video-conferencing, and are placed at clinical sites including hospice, trauma hospital, and community-based settings in their location of residence.  A total of 400 hours of training is completed: 300 hours at the clinical site and 100 hours of education.
Course themes include working with systems psychology, intergenerational and ancestral trauma; cultivating resilience through compassion; earth-based practice as a resource for spiritual health; and discovering what it means to be an ethical, clinical leader in the field of professional spiritual care.
Fall CPE Program: August to December 
Spring CPE Program: January to May
Summer CPE Program: May to August
Tuition: $2000 plus fees (up to $200, depending on the site requirements)
Class Day(s): TBD
Clinical Sites: Hospitals, Community Agencies, Hospices, Congregational/Sangha Settings
Applications are accepted and reviewed on a rolling basis. Non-degree students from all professional backgrounds are encouraged to apply. To inquire further or to submit your CPE application, contact joanne.smorris@naropa.edu.
In the Fall of 2019 Naropa received approval as an pre-accredited ACPE Center. For more information about the ACPE accreditation process visit the ACPE accreditation page.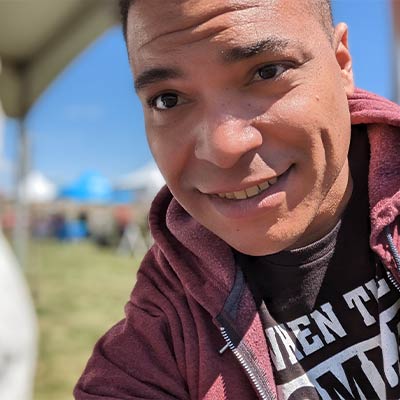 Graduate Admissions Counselor