Applications for an August 2024 start are currently being accepted. Admissions is rolling and applications will be accepted until the program is full.
*An option to begin in May 2024 is being considered. Stay tuned!
Apply online by creating a new account or signing in to an existing account.
At the end of your application, you will be prompted to pay a $60 nonrefundable application fee. If your current financial situation warrants waiving your application fee, you may request a fee waiver.
Only one application will be accepted per applicant and you can only apply to one program at a time. Application fees are non-refundable.
After you submit the application form:
Complete your application by uploading documents (e.g. essays, unofficial transcripts)
Send out requests for letters of recommendation
We encourage you to be actively engaged in the admission process. Once you have submitted your application, log into your application account to check the status of your application and what requirements may still be outstanding.
When all application requirements have been submitted, including all letters of recommendation, you will receive an email notification that your application is complete. 
Naropa University requires transcripts from any and all institutions where undergraduate coursework was completed. Transcripts for coursework beyond the undergraduate level are not required. An official transcript of a conferred bachelor's degree must be received by the Office of Admissions prior to beginning graduate coursework.
Transcripts that are uploaded as part of your application are not considered official. However, to expedite the admissions process, we encourage you to upload copies of your transcripts when possible.
If mailing, official transcripts should be sent to:
Naropa University
Office of Admissions
2130 Arapahoe Ave
Boulder CO 80302
Electronic transcripts from your university may be emailed to admissions@naropa.edu.
Electronic official transcripts are acceptable if submitted through a secure transcript service used by your university. If you submit your transcripts by email as an attachment or upload them via your application account, they will not be accepted as official.
If you completed any coursework at a foreign college or university (other than a study abroad program), an international education evaluation is required.
In a 3–5 page double-spaced essay, please respond to the following:
Describe your personal, educational, and/or professional experience, and how it has informed your decision to attend Naropa's Master of Divinity program.
 
What about Naropa University's Master of Divinity program particularly appeals to you?
 
Naropa emphasizes a contemplative approach to education. How do you envision your contemplative understanding and/or training supporting your journey through the Master of Divinity program?
 
Is there a particular area of service to which you feel drawn? Why?
Your resume/CV should detail all pertinent academic, employment, and volunteer history with exact dates of participation.
The Office of Admissions will assess a candidate's completed application, and those who meet minimum application requirements will move forward in the process and be invited to an interview. Interviews are a required part of the admissions process and will be offered remotely.
In addition to other requirements, international applicants must also submit:

Proof of English proficiency
Evaluations of non-U.S. education records

If accepted to Naropa University, international students are required to submit the following for their student visa application:

Copy of a valid passport
Proof of funding for the first year of the program

Please see the International Students webpage for more information.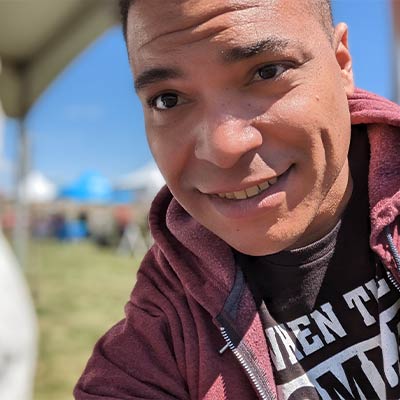 Graduate Admissions Counselor