For Prospective Students, Families, and Friends
Experience Naropa Open House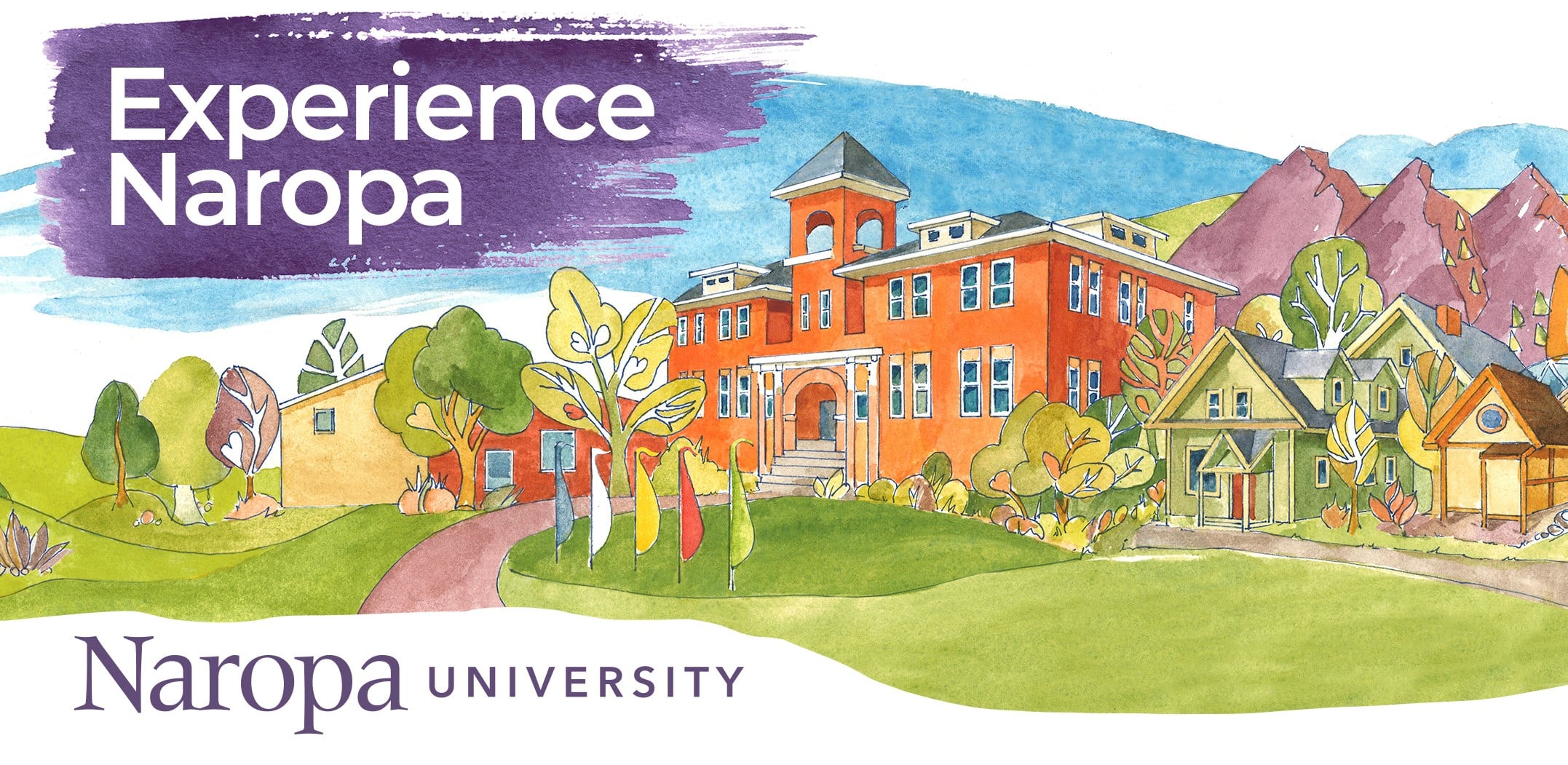 Upcoming Dates To Be Announced
Admissions Information Sessions
Introduction to Naropa's MA in Clinical Mental Health Counseling Programs
Join Graduate Admissions Counselors, Kim Fessenden and Matt Powers in an exploration of the MA programs in our Graduate School of Counseling Psychology. Get your questions answered about the following programs:
Mindfulness-Based Transpersonal Counseling On-Campus & Hybrid
Contemplative Psychotherapy and Buddhist Psychology
Transpersonal Wilderness Therapy
Somatic Counseling Dance Movement Therapy & Body Psychotherapy
Transpersonal Art Therapy
Low-Residency MA in Mindfulness-Based Transpersonal Counseling Information Session
Alternating Wednesdays at 12:00pm MT
A great opportunity to speak with Graduate Admissions Counselor, Matt Powers, and get your questions answered about Naropa's Clinical Mental Health Counseling: Low-Residency Mindfulness-Based Transpersonal Counseling program. This information session will include an overview of the program and admissions requirements, with time for Q&A.  
Experience Naropa:
Meditation and Hypnosis
Ian Wickramasekera offers Mediation and Hypnosis. Dr. Ian Wickramasekera has a lifelong fascination with topics such as Affective Neuroscience, Biofeedback, Bon-Buddhism, Empathy, Hypnosis, Lucid Dreaming, Mind/Body Medicine, and Transpersonal Psychology. His research into these areas has won him a number of awards such as the Clark L. Hull Award for Scientific Excellence in Hypnosis and the Milton H. Erickson Award for Scientific Excellence in Clinical Hypnosis from the American Society of Clinical Hypnosis. Dr. Ian also won the Distinguished Early Career Contributions to Hypnosis award from the American Psychological Association as well as from the American Society of Clinical Hypnosis. He was confirmed to be a Fellow of the American Psychological Association in 2018 by the Fellows Committee of APA. Less than 5% of psychologists hold this honor for outstanding and unusual contributions to the science and practice of psychology and even fewer of them are people of color. Dr. Ian enjoys biking, hiking, making music, meditating, and running when he isn't at work and/or reading an obscure tome of ancient lore.
Virtual Appointments & Information Sessions
Is Naropa part of your path? Schedule the appointment that meets your needs and find out.
Naropa University is unlike any other college or university in the country offering a radically individualized education that allows you to not only explore your deepest passions but also your most profound self. Schedule an individual appointment with representatives from Admissions or Student Financial Services, or sign up for one of the convenient weekly video information sessions presented via Zoom.
Naropa University welcomes participants with disabilities. Persons with questions about accessibility or who require disability accommodations should contact the Office of Admissions prior to the event.