Frequently Asked Questions
Curious about what a Master of Arts in Religious Studies with a concentration in Yoga Studies at Naropa entails?
See below for an in-depth interview with Ben Williams, PhD, program lead of the MA Yoga Studies program at Naropa, and a list of the most frequently asked questions.
Students of the MA Yoga Studies program plan to use this degree in a variety of ways—as diverse as the life paths which originally brought them to the program.
Students looking to develop a vocation in yoga communities see this degree as an opportunity to cultivate a deeper and more comprehensive understanding of yoga's traditions and current global dynamics. This understanding can directly inform their professional offerings.
Current MA students include yoga teachers looking to develop their teaching work, global reach, fidelity to lineages of practice, while discovering creative ways to enrich their communities of practice. This also includes the possibility of extending their teaching work to secondary schools, colleges, and universities, as well as various forms of social outreach to make the teachings and practices of yoga more available to marginalized and underserved communities.
There are many enrolled students who are yoga studio owners and are creatively integrating—in real time—the knowledge and expertise gleaned from the MA program into their teacher trainings, courses, and overall curricular vision.
We also have students who are marketing professionals aiming to leverage their knowledge of the roots of yoga and the life and cultural of contemporary communities in the fields of communication, journalism, editing, graphic design, and publishing.
There are also students who plan to deepen and focus their studies by pursuing a PhD in Religious Studies, Indology, Anthropology, South Asian Studies, and other fields. The MA in Yoga Studies is designed to serve as a foundation for students aspiring towards doctoral work, introducing them to theories and methods prevalent in the field, offering comprehensive linguistic training, and refinement in the art of academic writing and research.
Most of our students are practitioners at heart, and are particularly inspired by the way the program will enliven and expand their experience of yogic traditions of practice.
Studying yoga in an academic setting gives students the time to study the diversity and depth of these traditions with the direct support of mentors and scholars working in the field.
Students take courses like: "Histories and Philosophies of Yoga", "Yoga & Globalization", "Hindu Tantra", "Power, Privilege, and Diversity," as well as courses on Sanskrit and the history of the language.
Learning to critically engage the best and most current scholarship in the field, students are introduced to a community of yoga studies scholars and a burgeoning field of scholarship that is quite dynamic in its revisions and new contributions. Forging a connection to this scholarly community and learning how to navigate the literature helps students to meaningfully translate this expanding body of knowledge into their professional and civic lives.
For almost fifty years, Naropa University has innovated a contemplative approach to education. In addition to rigorous academic scholarship, students also engage in meditation practicums where yogic techniques are explored directly in practice, not just admired as artifacts of human culture or abstractions of thought. This marriage of scholarship and practice is unique to this program, and it helps students experience the wisdom embodied in yogic traditions in a much more profound and intimate way.
In addition to engaging with the source texts in which yoga practices emerged, students also examine the way yoga was received and shaped in the West and the world-at-large through courses like "Yoga  & Globalization" and "Power, Privilege, and Diversity."
This in-depth study of the dynamism of yoga's socio-historical embodiments empowers students to become more critically-informed and culturally-sensitive stewards of these traditions.
Nataraja Kallio, Associate Professor in the Yoga Studies program at Naropa, explains how the depth of study offered through the graduate program "enables us to emphasize cultural appreciation rather than appropriation.  But nevertheless, we equally grapple with those issues that arise with the globalization of yoga because, of course, whenever a tradition travels, it is inevitably influenced by the values and the interests of the cultures it arrives in."
Students can take classes online from anywhere in the world. The cohort and faculty come together for two nine-day in-person retreats at a mountain retreat center in Colorado at the start of the first and second academic years to build a sense of community and start classes for the semester.
Students typically spend 15-20 hours a week on the program, which allows for other commitments – whether that be a family, job, or other creative endeavors.
The MA Yoga program offers two different concentrations: a language and non-language track.
In the language track, students take four semesters of Sanskrit. In the first three semesters, students learn the devanāgarī script most commonly used to write Sanskrit, pronunciation, and basic grammar. By the fourth semester, students begin translating texts with the support of faculty. Upon graduating, students are able to read and translate Sanskrit texts with the support of a dictionary.
There is also a non-language track where students take one semester of Sanskrit, and then choose three graduate-level electives from the Religious Studies course catalogue. Elective options include: "Yogacara & Buddha Nature", "Religious Experience in Africa: Sacred Cosmos, Ritual, and Community", "Kabbalah and Consciousness", "Non-Dualism in Theory and Practice", "Contemplative Christianity", "Sufism: An Introduction to its History, Thought, and Practice", and many more.
Studying languages like Sanskrit has been shown to have a positive impact on the composition and functionality of certain regions in the brain. Ben Williams, PhD, and program lead of the MA Yoga program, illuminates how the study of Sanskrit "awakens your capacity for memory and allows you to begin to experience the texts you're studying with much greater intimacy."
Williams also notes how studying a language, like Sanskrit, that is from "a radically different time period and set of worldviews is actually a really good way to distance ourselves from our own bias."
He elaborates:
"Often, we are so enmeshed in the presuppositions of our native language and culture that it sometimes requires studying something extremely far away from that world to begin to get some perspective on our own implicit worldview. What these texts afford, when you immerse yourselves in their original formulations and ideas, is another way of organizing knowledge—another syntax for experiencing the world. It's really a doorway into another way of seeing, and I think that's a basis for a much deeper empathy, cross-cultural understanding, and ability to connect to the civilization of South Asia."
Thousands of Sanskrit manuscripts are currently housed in archives throughout South Asia and the world. Most of them have never been edited or translated, and a number of research grants currently exist to support scholars in translation initiatives. The teachings of these texts will continue to transform our understanding of yoga's histories and definitely inform its futures.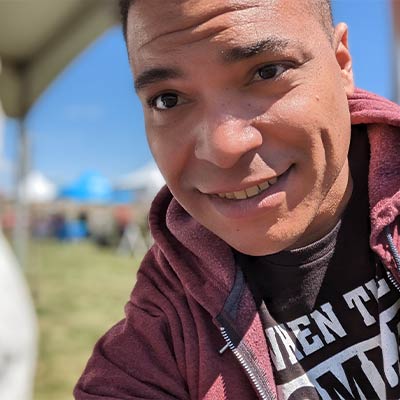 Graduate Admissions Counselor