Center For Psychedelic Studies
Staff, Faculty & Guest Instructors
Naropa University is honored to work with many individual and institutional contributors whose expertise helps strengthen the ongoing development and integrity of our certificate training program. Contributors include members of our faculty, staff and leadership teams, as well as prominent leaders in the field of psychedelic studies.
Center for Psychedelic Studies
Naropa Center for Psychedelic Studies Leadership Team
Dr. Sara Lewis is Associate Professor and Chair of Contemplative Psychotherapy and Buddhist Psychology at Naropa University. She earned her PhD from Columbia University and MA from the University of Chicago, specializing in psychological anthropology and clinical social work. She is author of Spacious Minds: Trauma and Resilience in Tibetan Buddhism, (Cornell University Press, 2019) and a former Fulbright fellow. Sara is a therapist with MAPS MDMA-assisted therapy study site in Boulder, CO and has conducted research on how psychedelics can be a catalyst for change in psychotherapy.
Jamie Beachy PhD, MDiv, Assistant Core Faculty, Naropa University. Jamie brings two decades of experience in professional chaplaincy, spiritual care education (ACPE) and ethics consultation to her teaching, and she currently serves as a therapist with the MAPS MDMA-assisted therapy phase III study in Boulder. Jamie holds a deep interest in earth-based approaches to end of life care and advocates for the role of chaplaincy in psychedelic-assisted therapy.
Joe's career has focused on studying organizational leadership and on medications development for the treatment of substance use disorders. Prior to joining Naropa, he worked at Johns Hopkins University's Behavioral Pharmacology Research Unit managing a large research group, conducting clinical trials, creating experiential programs for students, and fostering collaborative private-sector
relationships. While at JHU, he was an advisor to the Center for Psychedelic and Consciousness Research and held positions on boards and committees focused on business development, diversity and
inclusion, community outreach, and research oversight. He is the co-founder of Peabody
Pharmaceuticals, a company whose mission is to minimize the role that prescription pain medications play in the opioid epidemic. He holds a BS in Psychology from Towson University and a MS from Johns Hopkins in Regulatory Science. Joe lives in Baltimore, MD with his family, has a personally meaningful yoga practice, and fly fishes the Chesapeake Bay region during his free time.
Dr. Quinn is a licensed naturopathic doctor with a focus on psychoneuroimmunology and integrative mental health. Her clinical work has centered on care of marginalized communities, including people of color, the 2SLGBTQIA+ community, and low-income populations. Dr. Quinn is a graduate of the CIIS Psychedelic-Assisted Therapies and Research program. She is a member of the Board of Psychedelic Medicine and Therapies, where she serves as co-Chair of the Diversity, Equity, and Inclusion Committee, and is a member of the Ethics Working Group with the American Psychedelic Practitioners Association. She serves on the board of Source Research Foundation, where she chairs the Community Grant Program, and is a member of the Chacruna Institute Racial Equity and Access Committee. Dr. Quinn is the Training Director of Alma Institute, a psilocybin facilitator training program and service site in Portland, Oregon. She serves on multiple advisory boards dedicated to building ethical integrity, equity, accessibility, and structural competency in the field of psychedelics.
Belinda is of Dine' (Navajo) and A:shiwi (Pueblo of Zuni) descent. Her maternal clan is One-Who-Walks-Around and she was born for the Zuni Pueblo people. Belinda was born and raised on the Navajo reservation, located in Arizona, United States of America. 
She is the wisdom carrier, healer, and founder of Kaalogii LLC, focused on cultural and traditional teaching, inner healing, and an international speaker on various topics impacting Native American communities in the United States.
Belinda holds degrees in Health Sciences, Technology, and Public Health. In addition, Belinda has participated in the Multidisciplinary Association for Psychedelic Studies, MDMA People of Color, and Eye Desensitization and Reprocessing Therapy Training Programs.
Belinda is also a Founder and Board member of the Church of the Eagle and the Condor, a Program Advisor for Naropa University, and a Native American Traditional Advisor for SoundMind.
She is the author recent articles that are available on charuna.net:  "Considerations for Psychedelic Therapist when working with Native American People and Communities", " Guidelines for Inclusion of Indigenous People into Psychedelic Science Conferences" and "This is not Native American History, this is US History with Belinda Eriacho".  In addition, a contributing author to the recently published Psychedelic Justice: Toward a Diverse and Equitable Psychedelic Culture.
Website:  www.kaalogii.com
Beatriz Caiuby Labate, Ph.D
Dr. Beatriz Caiuby Labate (Bia Labate) is a queer Brazilian anthropologist based in San Francisco. She has a Ph.D. in social anthropology from the University of Campinas (UNICAMP), Brazil. Her main areas of interest are the study of plant medicines, drug policy, shamanism, ritual, religion, and social justice. She is Executive Director of the Chacruna Institute for Psychedelic Plant Medicines and serves as Public Education and Culture Specialist at the Multidisciplinary Association for Psychedelic Studies (MAPS). She is also Visiting Scholar at Naropa University's Center for Psychedelic Studies and Advisor at the Synthesis Institute. Additionally, she is Diversity and Inclusion Chair at Veterans of War. Dr. Labate is a co-founder of the Interdisciplinary Group for Psychoactive Studies (NEIP) in Brazil and editor of its site since. She is author, co-author, and co-editor of twenty-five books, two special-edition journals, and several peer-reviewed articles (https://bialabate.net).
Austin R. Pick is Executive Director of Extended Campus and Administrative Director of the Center for Psychedelic Studies at Naropa University. He holds an MA in Religious Studies from Naropa, where he has been on staff since 2014. Austin's fiction and non-fiction writing has appeared in a variety of publications, including The Arrow, The Stockholm Review of Literature, and Epiphany. He served as contributing editor of Along the Path: The Meditator's Companion to the Buddha's Land, a dharma travel guide published by Pariyatti Press in 2009. Austin's passion for contemplative practice and inventive language reflects his dedication to developing an ever more conscious engagement with our ongoing composition of the world—one that is expansive, inclusive and compassionate.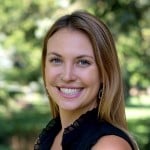 Audra Barber is a Program and Enrollment Manager for Naropa University's Extended Campus. She holds a MA in Communication Studies from the University of Colorado Boulder. Audra repurposed her master's thesis, An Eco-Spiritual Approach to Solving Climate Change, into a 2022 TEDxCU talk titled, Environmental Interdependence is our Climate Solution. Dedicated to creative and embodied problem-solving, Audra is thrilled to support the Psychedelic-Assisted Therapy Training Program and other Extended Campus programming.
Jacob Goldberg is the Lead Program and Communications Manager for Naropa University's Extended Campus. He holds a BA in Environmental Studies from Naropa University, where he has been on staff since 2020. Jacob believes that business, technology, and industry can be used as a force for social and environmental change, evident in his undergraduate thesis Examining the Triple Bottom Line: Patterns Within the Field of Sustainable Business. As a member of the Extended Campus team, Jacob is proud to develop and support public offerings that exemplify mindful leadership, diversity and inclusivity, and contemplative pedagogy.
Rick Doblin, Ph.D. is the founder and executive director of the Multidisciplinary Association for Psychedelic Studies (MAPS). He received his doctorate in Public Policy from Harvard's Kennedy School of Government. Rick studied with Dr. Stanislav Grof and was among the first to be certified as a Holotropic Breathwork practitioner. His professional goal is to help develop legal contexts for the beneficial uses of psychedelics and marijuana, primarily as prescription medicines but also for personal growth for otherwise healthy people, and eventually to become a legally licensed psychedelic therapist. He founded MAPS in 1986, and currently resides in Boston with his wife and three children.
Roshi Joan Halifax, Ph.D. is a Buddhist teacher, Founder and Head Teacher of Upaya Zen Center in Santa Fe, New Mexico, a social activist, author, and in her early years was an anthropologist at Columbia University (1964-68) and University of Miami School of Medicine (1970-72). She is a pioneer in the field of end-of-life care. She has lectured on the subject of death and dying at many academic institutions and medical centers around the world. She received a National Science Foundation Fellowship in Visual Anthropology, was an Honorary Research Fellow in Medical Ethnobotany at Harvard University, was a Distinguished Visiting Scholar at the Library of Congress, received the Pioneer Medal for Outstanding Leadership in Health Care by HealthCare Chaplaincy, and many other awards and honors around the world. 
MAPS PBC MDMA-Assisted Therapy Instructors
Marcela Ot'alora G., MA, LPC
Marcela Ot'alora G. was born and raised in Colombia where her mother, aunt, and grandmother were instrumental in cultivating compassion and kindness as the highest values for engaging with others and the world. Their teaching led her to view success from this lens. Currently she lives in Boulder, Colorado with her husband, dogs, and daughters nearby.  She has an MA in Transpersonal Psychology from Naropa University in Boulder, Colorado, and an MFA in Fine Arts from the University of North Carolina at Greensboro.  For over 20 years Marcela has been in private practice working primarily with PTSD. In addition to private practice, she has dedicated her professional life to training and research.  Beginning in 1999, she has worked on various studies sponsored by the Multidisciplinary Association for Psychedelic Studies (MAPS) as a Principal Investigator and therapist using MDMA-assisted psychotherapy for the treatment of PTSD. Additionally, she is a lead trainer and supervisor for MAPS' training program.
Bruce has worked extensively with people in chronic pain as an educator and Rolfer and has served as a Sub-Investigator and Clinical Supervisor on the MAPS-sponsored Phase 2 and 3 MDMA-assisted therapy trials. What Bruce appreciates about MDMA-assisted therapy is its' deeply intimate nature; driven by a profound love for self, community and other; participant centered; respectful of participants processes; it leverages a person's native inherent wisdom; and invites/demands authenticity of all parts and parties involved in the at times mysterious, service of healing.
Prosocial entrepreneur with over 20 years of experience working on projects across the U.S., East Africa, and Europe. Rachel is the CEO at Synthesis Institute, a legal, medically-supervised, psilocybin retreat center based in Amsterdam. Rachel holds a B.A. in Transformative Education & Leadership, M.A. in Clinical Mental Health Counseling and Mindful Trauma-Informed Leadership, and Ph.D. in Integral/Transpersonal Psychology at California Institute of Integral Studies, research focused on psilocybin-assisted treatment for Complex Trauma.
German F. Ascani, MD, MS, is a psychiatrist in clinical practice in Colorado and California.  He has collaborated in published research regarding Ketamine Assisted Psychotherapy (KAP). He is passionate about the potential for psychological, emotional and spiritual healing that new and emerging psychedelic medicines bring to the mental health field.  He supports the use of these powerful transformative tools.He is a graduate of the University of California Davis School of Medicine. Completed his psychiatric training at the Harbor-UCLA Medical Center in Torrance, California.  He has a Masters of Science in Physiology from Georgetown University and a BA in psychology from the University of California at Berkeley. He presently serves as co-faculty for PRATI in their KAP training retreats and is a therapist for the MAPS phase 3 research trial of MDMA-assisted psychotherapy for PTSD in Fort Collins.
Paulo Cesar Ribeiro Barbosa, Ph.D
Paulo obtained his Ph.D. in Medical Sciences at the Universidade Estadual de Campinas in 2008. He also holds a degree in Social Sciences (Universidade de São Paulo, Brazil, 1992) and Psychology (Faculdade de Ilhéus, 2019). Paulo was appointed Professor of Science Methods in 2002 at the Departamento de Filosofia e Ciências Humanas at Universidade Estadual de Santa Cruz (Brazil) and was a Visiting Scholar at the University of New Mexico (USA) between 2011 and 2013. Paulo's main research interests and activities concern the relationship between psychiatric and psychological methods in evaluating the effects of ayahuasca in Brazilian urban settings.
Yvan Beaussant, MD, MSc is an instructor in the department of psychosocial oncology and palliative care at Dana-Farber Cancer Institute/Harvard Medical School in Boston. He trained as a hematologist and palliative care physician, holds a Masters in medical ethics, and graduated from the Certificate program in Psychedelic Therapies and Research at the California Institute of Integral Studies (CIIS), where he serves as a mentor. His research investigates the potential role and modalities of psychedelic-assisted therapies to address psycho-existential distress in patients with cancer and at the end of life.
NiCole Buchanan, Ph.D., Professor, co-Chair of the APPA Board of Directors, member of the Board of Directors and the Racial Equity and Access Committee for the Chacruna Institute for Psychedelic Plant Medicine and has trained with MAPS, the CIIS Certificate for Psychedelic Research and Therapy, and the Polaris Insight Center.
Dr. Buchanan is a Fellow of the Association for Psychological Science, the American Psychological Association, and has received international awards for her contributions to the field. An accomplished consultant, writer, and scholar with over 120 publications and international speaker including TEDx and National Public Radio.
Carla Burns, MDiv, is an Instructor in Naropa's Core College including BA Contemplative psychology courses, and meditation practicums. She serves as faculty for the MA Contemplative Psychotherapy residential retreat program, and for Naropa's Compassion Initiative. She co-developed Naropa's Embodied Mindfulness in Teaching retreat program and is the Program Manager for the Center for the Advancement of Contemplative Education. Her specialties include the integration of corporeal, elemental, and spatial knowledge as a means to bring more dimension into our field of awareness; to cultivate the natural-receptive wisdom energy of the body that is inherently connected, wise, and spacious; and to close the distance between enlightenment and ordinary freedom. 
Alex Cardenas, MD, MA, is the son of first and third-generation immigrants and the grandson of a curandera. He is a community and safety-net psychiatrist who has worked in the public mental health and public education space since 1999 as a provider, administrator, researcher, and advocate. Educated at Yale (BA in psychology) and Stanford (MD, MA in Policy, Organizations, and Leadership Studies), his clinical background pulls from relational, dynamic, and biological lineages. He has dedicated his career to bringing the highest standards of care to underserved communities, and he brings this ethos into his work engaging the community to legitimize, develop, and community-govern the reemergence of the psychedelic field.
Travis Cox, PhD, is Associate Professor and Chair of the Masters in Ecopsychology at Naropa University. He has been studying consciousness throughout his career in academia, both as a student and as faculty. His interests in psychedelics are at the intersection of activism, philosophy, sustainability, and ecopsychology. He presented on psychedelics and sustainability at the 2019 AASHE conference, helped organize the "Can Exceptional Experience Save the World?" conference at the Claremont Graduate School of Theology in 2019, and was a part of the "Philosophy and Psychedelics" conference at the University of Exeter in April of 2021.
Celina De Leon, MDiv, is a leader on the training team at the UC Berkeley Center for the Science of Psychedelics (BCSP). She has twenty years of experience in the field of psychedelics and contemplative practice with particular experience working with various indigenous and spiritual lineages. She received an M.Div from the Graduate Theological Union-Starr King School for the Ministry and she is the founder and director of Circle of Sacred Nature 501c.3 church. Her long-standing relationship with the Kamentsa indigenous community of the upper Putumayo of Colombia informs her perspective on valuing how indigenous knowledge contributes to our understanding of the spiritual and therapeutic uses of psychedelics. Celina is deeply committed to indigenous reciprocity and incorporating social justice principles in all aspects of her work.
Wael Garas, MD received his medical degree from Ohio State University and completed his residency at the University of Nevada. Dr. Garas also completed a fellowship in Integrative Medicine through the University of Arizona under the direction of Andrew Weil, M.D.  Dr. Garas currently serves as the co-principal investigator and study physician for the Phase 3 research trial of MDMA-assisted therapy for severe PTSD in Boulder.
Rafaelle Lancelotta, MS, LPC
Rafaelle Lancelotta, MS, LPC is a Nationally Certified Counselor and a PhD student at The Ohio State University College of Social Work researching the importance of human relationship in psychedelic-assisted therapy, especially in intersectional LGBTQIA+ individuals. They have worked as a somatic-focused, trauma-informed therapist supporting clients in cannabis or ketamine-assisted therapy and worked on many psychedelic-related research studies. They have served as a founding board member of Source Research Foundation since 2017, supporting grant funding for students wishing to study psychedelics. Rafaelle aims to contribute to changes in the mental healthcare system that can serve to improve mental health outcomes for people from all walks of life.
Nicky Mehtani, MD MPH is an addiction medicine and HIV specialist with the San Francisco Department of Public Health's Street Medicine team, and a NIDA post-doctoral research fellow at the UCSF, where her studies focus on the potential of psychedelic therapies in the treatment of substance use disorders. She completed medical school and internal medicine residency at Johns Hopkins prior to pursuing a clinical addiction medicine fellowship at UCSF in 2019. Her research interests center on understanding the safety and feasibility of psychedelic therapy in supporting addiction treatment among people who may be less likely to seek care in conventional healthcare settings.
Lia Mix, LMFT, CEO, is a licensed marriage and family therapist specializing in multicultural populations. She earned her Certificate in Psychedelic Therapies and Research (CPTR) from the California Institute for Integral Studies (CIIS) in 2016. Lia is a systems-thinker who has helped establish the core infrastructure for psychedelic-assisted therapy to be implemented into the US healthcare system on a trajectory towards achieving health insurance coverage post-FDA approval. Lia works directly with regulators and leadership in the psychedelic ecosystem to help ensure psychedelics are made available safely and affordably for all who can benefit from them. She is currently the CEO of Delphi, a consulting firm focused on this core mission. Lia is dedicated to a path of inner healing in service to the collective consciousness.
Scott has been a student of consciousness since his honor's thesis on that topic at the University of Arizona in the 1970s. Following medical school, MDMA assisted psychotherapy became part of his practice before this medicine was scheduled in 1985. Scott has published four books on holistic and integrative mental health. Scott is a past President of two national medical organizations and currently teaches ketamine-assisted psychotherapy widely. He serves as a site Principle Investigator and therapist for the Phase III trial of MDMA-assisted psychotherapy for PTSD sponsored by MAPS at the Wholeness site on Fort Collins.
Rooted in embodied contemplative philosophies, Regina Smith is known for her magical creativity, intellectual clarity, and mission-centered collaborative leadership. As an equity-informed coach, she is passionate about supporting leaders in navigating complex power dynamics with heart, and as a consultant and trainer, she brings radical honesty and expertise in mindfulness to helping organizations create inclusive cultures for the greater good.  She currently serves Naropa University as Vice President for Mission, Culture, and Inclusive Community, is the Queen Dreamer at the Center for Radical Connection, and is pursuing her doctorate in Women's Spirituality at the California Institute for Integral Studies. In addition, she is currently studying unconditional love and humility as a student of her beautiful and brilliant six-year-old son Zen
Gita Vaid, MD is a board certified psychiatrist and psychoanalyst practicing ketamine assisted psychotherapy in New York City. She is a co-founder of the Center for Natural Intelligence, a multidisciplinary laboratory dedicated to psychedelic psychotherapy innovation and clinical practice (www.cni.nyc). Dr Vaid completed her residency training and is on faculty at NYU Medical Center, psychoanalytic training at the Psychoanalytic Association of New York. She trained as a fellow in clinical psychopharmacology and neurophysiology at New York Medical College and completed a research fellowship at NYU Medical Center. Dr Vaid serves as the Director of Psychedelic Awareness and Consciousness research at The Chopra Foundation and is on Faculty as a lead instructor at The Ketamine Training Center.
Joshua White (he/him) is Founder and Executive Director of Fireside Project, which operates the first-ever national peer support line for psychedelics. Before Fireside Project, Joshua spent several years as a volunteer crisis counselor on Safe & Sound's TALK Line and peer-support volunteer at the Zendo Project. Joshua has spent 17 years as a lawyer, including 11 years at the San Francisco City Attorney's Office, where he focused on suing businesses exploiting vulnerable communities. In that capacity, he co-taught a nationally renowned clinic at Yale Law School, where he helped students generate and litigate public interest impact litigation lawsuits.
Hanifa Nayo Washington, BA
Hanifa Nayo Washington, she/her/hers, is a social entrepreneur, cultural producer, creative, and healing justice practitioner with 20 years in nonprofit leadership. As the co-founder and the Chief Strategy Officer for Fireside Project, Hanifa supports the design, facilitation, and communication of Fireside Project's mission, vision, strategic initiatives and future goals. Hanifa, a facilitator, reiki master practitioner, and creative, works at the intersection of mindfulness, place making, and social justice to create organizations, gatherings, spaces, and experiences rooted in the values of beloved community. 
2022 Visiting Instructors, Presenters & Consultants
Shoshana is a psychologist who provides ketamine assisted psychotherapy through their practice at The Kaleidoscope Center (previously known as Watermark Counseling). Their practice is located in Lakewood, Colorado. They have a passion for social justice, advocacy work, and assisting marginalized populations. Their work has focused on a variety of matters including, trauma, relationships,  grief/loss, BIPOC experiences, complex trauma, intergenerational trauma, cultural diversity, LGBTQIA experiences and women's experiences. They have experience in both psychedelic and psychoanalytic doses. The therapy is always client centered, providing a variety of modalities that shift based on what a client is needing. Shoshana has worked as a student teacher for the Integrative Psychiatry Institute and a cohort leader for the Naropa Psychedelic-Assisted Therapy Certificate. In their personal life they are a parent, a foster parent and an artist, using photography. Shoshana currently runs the Colorado KAP Consultation group and The Book club for Socially Aware Womxn. Memberships and volunteer experiences includes several psychedelic organizations and social justice initiatives such as The Nowak Society, SPORE, SPORE's Equity Team, SPORE Cultural/Community Workgroup, MyCoallition, and The Zendo.
Driven by core values of curiosity, courage, and connection, Dr. Amanda's personal mission is to be courageous in the service of reducing and repairing harm in relationship and promoting the cultural shift toward power conscious conflict positivity and conflict competency. Amanda is the Founder of Restorative Integration and former Senior Director of Mission, Culture & Inclusive Community at Naropa University where she supported students, faculty, and staff in critical consciousness raising, understanding power dynamics and expanding capacity for difficult conversations.
Brian Anderson, MD, MSc, is an Assistant Clinical Professor in the Department of Psychiatry and Behavioral Sciences, UCSF Weill Institute for the Neurosciences, and he is an attending in the Psychiatric Emergency Services at Zuckerberg San Francisco General Hospital. His research has included both ethnographic studies of religious practitioners who use psychedelics in community settings, and clinical trials of psychedelic therapies. In 2018, he conducted a pilot study of psilocybin-assisted group therapy for demoralization in older, long-term AIDS survivor men. And he is a co-founding member of the UC Berkeley Center for the Science of Psychedelics. 
Natalie Avalos is an assistant professor in the Ethnic Studies department at University of Colorado Boulder. She is an ethnographer of religion who received her Ph.D. in Religious Studies from the University of California at Santa Barbara with a special focus on Native American and Indigenous Religious Traditions and Tibetan Buddhism. She is currently working on her manuscript titled The Metaphysics of Decoloniality: Transnational Indigeneities and Religious Refusal, which explores urban Indian and Tibetan refugee religious life as decolonial praxis. She is a Chicana of Apache descent, born and raised in the Bay Area.
Elizabeth Bast is a Bwiti initiate, traditionally trained iboga provider, and a co-founder of SoulCentro Iboga Retreats. She is the author of the award-winning memoir, Heart Medicine: A True Love Story–One Couple's Quest for the Sacred Iboga Medicine & the Cure for Addiction. Bast is a recipient of a Women of the Psychedelic Renaissance grant from the psychedelic feminist nonprofit organization Cosmic Sister and a member of Cosmic Sister's Expert Advisory Circle. She studied at New College of San Francisco with an emphasis on Art and Social Change and completed the transformational coach training program for psychedelic integration with Being True to You. Elizabeth's Bwiti name is Mbeye, which means the medicine of the river.
Pierre Bouchard is a Licensed Professional Counselor with a private practice in Boulder and Denver CO, adjunct faculty at Soundmind Psychedelic Healing Center and professional vinyl DJ. He specializes in blending somatics, embodiment, attachment theory, and trauma therapy with ketamine-assisted psychotherapy. He offers supervision around ketamine-assisted psychotherapy and training on music selection.
You can find out more here pierrebouchardcounseling.com and on Instagram @pierre.bouchard.lpc
Lauren Casalino has trained hundreds of therapists in her role as core faculty in the Master's Program in Contemplative Psychotherapy and Buddhist Psychology at Naropa University from 1999-2021.  She has also trained therapists at Samtse College in Bhutan and at Mahidol University in Thailand.  She conducts a private psychotherapy practice with individuals, couples, and groups and she co-founded Windhorse Family and Elder Services.  Lauren is dedicated to the cultivation of health in its myriad dimensions on individual, interpersonal, and societal levels, recognizing they are not separate.  She is an explorer of worlds, inner and outer, one who is committed to the cultivation of awareness, aliveness, and action in service of the wellness of all beings.
Rob Colbert, MA, Ph.D, LPC
As a Licensed Professional Counselor (LPC), Dr. Rob Colbert specializes in working with young adults, persons experiencing major life transitions, and persons using or considering using psychoactive substances. As a social artist, Dr. Colbert is passionate about professional education and training, community organizing, and acting as a social change agent. He is a founding member of the Nowak Society, a nonprofit whose mission is to connect and organize psychedelic communities, and give voice to the essential values and pressing issues of the psychedelic movement, and he is actively involved in the Psychedelic Research and Training Institute in Fort Collins.
Kevin Franciotti, MA, LAC
Kevin Franciotti, MA, LAC is an addiction counselor and clinical psychotherapist with over 15 years' experience in community mental health, harm reduction, and direct service work. Kevin completed a BS in Behavioral Neuroscience from Northeastern University, and an MA in Psychology from The New School. In 2021, Kevin received a scholarship through the Usona Institute to complete training with the Multidisciplinary Association for Psychedelic Studies in MDMA-Assisted Psychotherapy for PTSD, and was a Cohort Integration Leader for the 2022 Naropa University Psychedelic-Assisted Therapies Certificate Program.
Dan Hirshberg, PhD is the founder and Executive Director of SŌTERIC Contemplative Training in Boulder, CO. He completed his MA in Indo-Tibetan Buddhism (Shedra Track) at Naropa University and his PhD in Tibetan Studies at Harvard University. He then held postdocs at UC Santa Barbara and LMU Munich, was an associate professor of religious studies at the University of Mary Washington, where he directed one of the first Contemplative Studies programs for undergrads and installed a Japanese-style garden, and served as a Visiting Contemplative Fellow at UVA's Contemplative Sciences Center. His first book, Remembering the Lotus-Born: Padmasambhava in the History of Tibet's Golden Age (Wisdom Publications, 2016), won Honorable Mention from the Association for Asian Studies. He also serves as a Karunika in Nalandabodhi International under the direction of Dzogchen Ponlop Rinpoche.
Monica King is a Somatic Psychotherapist specializing in trauma and resilience. She has been working with individuals and groups in the tradition of Curanderismo for 20yrs in the US and Mexico. Her integrative style includes ancestral guidance, nutrition, herbal teas, energy work, and rites of passage. She has been initiated in several indigenous traditions of healing from Mexico and Africa blending both Western mental health perspective and ancient healing modalities. She is passionate about working with members of the BIPOC community, serving teens and adult clients dealing with issues around identity, diversity, power/privilege, family systems, and intergenerational trauma.  @moderncurandera 
Emma Knighton, MA, LMHC, is a white, queer, able-bodied femme. She is a somatic trauma therapist, psychedelic integration therapist, embodied organizer, and conscious leader. In their clinical work, Mx. Knighton works at the intersection of complex PTSD from childhood abuse, queer identity development, and consciousness exploration. Her clinical and leadership approach is grounded in queer, consent, feminist, and anti-oppression/pro-liberation theories. Mx. Knighton teaches courses on integrating trauma-informed consent practices into psychedelic-assisted therapy and strives to be in service to the psychedelic space with integrated mind, body, spirit, and community. Mx. Knighton holds a master's in counseling psychology from Bastyr University, a Certificate in Psychedelic Assisted Therapy and Research from CIIS, and a master's level Certificate in Holistic Health from St. Catherine University. A lifelong learner, she is in sacred relationship with their ancestors, tree elders, plant teachers, and the collective consciousness.
Ismail Lourido Ali, JD (he/him or they/them) has been personally utilizing psychedelics in celebratory and spiritual contexts for over fifteen years, and has been actively participating in the drug policy reform movement since 2013. As the Director of Policy and Advocacy at the Multidisciplinary Association of Psychedelic Studies (MAPS), Ismail advocates to eliminate barriers to psychedelic therapy and research, develops and implements legal and policy strategy, and supports MAPS' strategy, organizational development, and ethics work. Ismail is a founding Board member of the Psychedelic Bar Association and also presently serves on the Board of Directors for Sage Institute in the California bay area. Ismail advises, is formally affiliated with, or has served in leadership roles for numerous organizations in the drug policy reform ecosystem, including Students for Sensible Drug Policy, Chacruna Institute, and the Ayahuasca Defense Fund. In addition, Ismail works with clients on matters related to the religious use of psychedelics as sacrament.
Sean McAllister is a lawyer focused on the psychedelic space. His work includes advising religious organizations on their rights to use psychedelics as sacraments, seeking DEA licensure for a public company manufacturing psilocybin for clinical trials, helping psychedelic-assisted therapists understand the risks of these activities, advising on what is legal in decriminalized cities, and understanding new state regulatory laws like Oregon's Measure 109. Sean is a member of the Denver Psilocybin Mushroom Policy Review Panel, which is working on implementing psilocybin decriminalization in that city. He is on the Board of Directors of the Chacruna Institute for Psychedelic Plant Medicines.
Alessandra Santos Pye is a psychotherapist, facilitator, and artist. Her clinical approach and facilitation offerings center relational dynamics rooted in restorative justice, trauma-informed care, and the expressive arts. Born in São Paulo, Brazil, original territory of the Tupi Guarani, her identity is multifaceted by Indigenous, West African, and European ancestry. Alessandra is the Founder and Creative Director of the Chrysalis Institute, whose mission is to expand the spectrum of opportunities available to emerging BI&POC artists by supporting self-exploration, self-care, and contemplative practices. She is at home in group retreat environments and values crafting experiences that are both engaging and restorative. A graduate of the Center for Psychedelic Studies and Research at the California Institute of Integral Sciences, she currently serves Naropa University as a cohort leader for the Psychedelic-Assisted Therapy certificate program, and is also a cohort leader for the inaugural Psychedelic Facilitator Program at the Alma Institute. She is a member of the American Psychedelic Practitioners Association and is deeply passionate about psychedelic preparation, ceremonial practices, and psychedelic integration care.
Jordan Quaglia, PhD, is Associate Professor of Psychology, Director of the Cognitive and Affective Science Laboratory, and Research Director of the Center for the Advancement of Contemplative Education (CACE) at Naropa University. Jordan has served as Panelist for multiple United Nations Day of Vesak conferences, Fellow and Senior Investigator for Mind and Life Summer Research Institute, and Contemplative Social Justice Scholar for Contemplative Mind in Society. His research, supported by funding from the Mind and Life Institute and John Templeton Foundation, has been featured in leading scientific journals and books, and relies on a range of tools, from neuroscientific measures to virtual reality, to study topics such as mindfulness, compassion, and lucidity.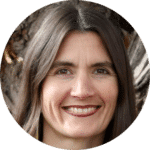 Charlotte Z. Rotterdam is the Director of the Center for the Advancement of Contemplative Education (CACE) at Naropa University, and is an instructor in the Core College, World Wisdom Department, and Graduate School of Psychology. She co-developed and teaches Naropa's Mindful Compassion Training, a secular program designed to cultivate compassion in personal, professional and societal contexts. Charlotte is the Lead Teacher of the Mother Lineage (Magyu Lopön) at Tara Mandala Retreat Center. The mother of two boys, she has published essays on the intersection of spiritual practice and daily life in Lion's Roar, Buddhadharma, Mandala, and in an anthology, Fearless Nest.
Joe Tafur, M.D., is a Colombian-American family physician originally from Phoenix, Arizona. After completing his residency at UCLA, Dr. Tafur spent two years in academic research at the UCSD Department of Psychiatry. After his research fellowship, he lived and worked in the Peruvian Amazon at the traditional healing center Nihue Rao Centro Espiritual where he trained in ayahuasca shamanism with master Shipibo shaman Ricardo Amaringo. In his book, "The Fellowship of the River: A Medical Doctor's Exploration into Traditional Amazonian Plant Medicine," Dr. Tafur shares his unique experience and integrative medical theories. He leads the nonprofit organization www.modernspirit.org.
Kylea Taylor, M.S., LMFT is a California licensed Marriage and Family Therapist (MFC #34901) who has been thinking, writing, and teaching about ethics for almost three decades. She developed InnerEthics®, a self-reflective, self-compassionate, approach to relational ethics which she is now teaching in psychedelic psychotherapy trainings. Kylea started studying with Stanislav Grof, M.D. and Christina Grof in 1984 and was certified by them as a Holotropic Breathwork® practitioner in 1990. She worked with Stanislav Grof and Tav Sparks as a Senior Trainer in the Grof Transpersonal Training throughout the 1990s, and worked for nine years in a residential substance abuse recovery program where she managed a women's program and facilitated Holotropic Breathwork®. She is the author of The Ethics of Caring: Finding Right Relationship with Clients, The Breathwork Experience, Considering Holotropic Breathwork®, and is the editor of Exploring Holotropic Breathwork®. InnerEthics.com/
Will Van Derveer, MD is co-founder of Integrative Psychiatry Institute, which trains psychotherapists in psychedelic-assisted therapy in collaboration with MAPS and Usona. His clinic in Boulder, CO provides integrative psychiatry and ketamine-assisted psychotherapy for treatment-resistant depression and PTSD
Dr. Van Derveer was a coinvestigator on MAPS studies investigating MDMA-assisted psychotherapy for chronic PTSD, now in Phase III under break-through designation by FDA.
Emphasizing the role of trauma as a key underrecognized cause of a wide range of human suffering is a central message of his work, due in part to his personal journey healing his own childhood trauma.
Psychedelic Alchemy Guest Speakers
Erik Davis is an author, teacher, and award-winning journalist based in San Francisco. His publications include  High Weirdness: Drugs, Esoterica, and Visionary Experience in the Seventies,  Nomad Codes: Adventures in Modern Esoterica, and the cult classic  Techgnosis: Myth, Magic, and Mysticism in the Age of Information. Davis earned his PhD in religious studies from Rice University, and currently teaches at Pacifica Graduate Institute. He writes the Substack publication Burning Shore, and has recently completed a history of LSD blotter art for MIT Press.
Nicholas Powers is an Associate Professor of Literature, poet, novelist and journalist. His writing has appeared in Truth Out, Business Insider, The Indypendent, Lucid News, Chacruna, Village Voice. His book The Ground Below Zero: 9/11 to Burning Man, New Orleans to Darfur, Haiti to Occupy Wall Street was published by Upset Press. His latest book, a vampire novel is being forthcoming April 2022. 
Spring Washam is a well-known meditation teacher, author, and visionary leader based in Oakland, California. She is the author of A Fierce Heart: Finding Strength, Courage, and Wisdom in Any Moment. Spring is considered a pioneer in bringing mindfulness-based healing practices to diverse communities. She is one of the founders and core teachers at the East Bay Meditation Center, located in downtown Oakland, CA.  She received extensive training from Jack Kornfield, is a member of the teacher's council at Spirit Rock Meditation Center in northern California, and has practiced and studied Buddhist philosophy in both the Theravada and Tibetan schools of Buddhism for the last 25 years. In addition to being a teacher, she is also a shamanic practitioner and has studied indigenous healing practices since 2008. She is the founder of Lotus Vine Journeys, an organization that blends indigenous healing practices with Buddhist wisdom.  She currently travels and teaches retreats, workshops, and classes worldwide.