Thank You to Conference Volunteers & Performers
Naropa University's success at the 2023 Psychedelic Science Conference would not have been possible without the countless staff, students, faculty, and alumnx who stepped into this journey with open hearts.
Offerings from the Center for Psychedelic Studies
The Center for Psychedelic Studies supports the development and integration of psychedelic studies at Naropa University and offers a range of public education opportunities focused on the unprecedented transformative healing potential within this emerging field.
After fifty years of intellectual prohibition, a recent resurgence in science and research has demonstrated remarkably promising results for the use of psychedelic substances in the treatment of depression, end-of-life anxiety, addiction, and other mental health conditions. As a pioneer in the integration of contemplative training with counseling psychology, chaplaincy, eco-psychology and other therapeutic disciplines, Naropa is uniquely positioned to expand the unprecedented healing potential within this emerging field. 
9:00 am –1:00 pm // Ecopsychedelic Practices for Addressing Eco/Social Crises // Room 711
With Azul DelGrasso, PhDc; Michal (Miki) Fire, PsyD, Travis Cox, PhD
In the face of our ecological (global climate chaos, sixth mass extinction, etc.) and social crises (global resurgence of fascism, increasing military tensions and new wars, etc.), finding ways to connect with nature, address issues of environmental justice and ecoanxiety/trauma, and foster novel solutions to our problems is more important than ever. Ecopsychedelics offer a unique opportunity to do all three. This workshop will explore the intersection of ecopsychology and psychedelics through theory as well as practices that are designed to overcome the disconnections between an individual and their true self, other humans, the more-than-human world, and the ground of Being. By exploring the intersection between ecology, justice, psychology, and psychedelics, humanity may find new ways to tackle some of the most pressing challenges facing our planet today. With the psychedelic resurgence underway, the possibility of using these medicines in both clinical and environmental contexts with the intention of deepening individual connection to the planet, and our collective liberation, can help people develop a fuller understanding of the importance of working together to preserve and honor our planet by building just and sustainable societies.

9:00 am–5:00 pm // Psychedelic Care for Religious and Spiritual Care Professionals (session II) // Room 303
with Jamie Beachy, PhD – convener; Belinda Eriacho, MS; Joe Tafur, MD; Moana Meadow, MDiv
The psychedelic medicine resurgence has reignited conversations around the intersection of science, religion, and spirituality. Clinical research indicates that psychedelics can reliably occasion profound non-ordinary experiences that participants often rate as the most spiritually meaningful of their lives. Research is still exploring the ideal paradigms – often holistic and humanistic – required to enhance the benefits of psychedelic therapies. As spiritual care professionals enter the field in increasing numbers, the science and practice of spiritually-integrated psychedelic-assisted therapy is expanding to address the needs of clients and the spiritual and religious communities to which they belong.

Greetings Future Naropians! Together we will create DharmaPlay, where you get to play your true self as you are in this moment. By playing our most compassionate, justice minded, community-rooted selves, we have the capacity to call in the more beautiful future we all know is possible. 
You are invited to learn more about yourself and find the kind of resonance you want to leave in this timeline. We are encouraging you to step into this journey and join us in the tender act of cultivating new perceptions and finding moments of connection, contemplation, and play.
9:00–9:55 am // Yoga with Gabrial Reising //
Deep Space Stage
11:00 am–12:00 pm // Opening Ritual: Socio-Celestial Mapping and Living Mandalas //
Contemplative Space (Rooms 704 & 706)
Facilitated by Ramon Parish; Produced by Seann Goodman. Using the lens of tropical astrology and the modalities of creativity, spoken word, embodiment, and collective strategizing/participation we will co-create a ceremony on these inquiries—awakening and grounding symbolic and archetypal energies as a conference gateway. Join an ensemble cast of Naropians for one of humanities' eldest technologies for mapping, mind expansion and holistic perspective.
12:00–1:00 pm // High Noon Parallel RealiTEA Party //
Tea Lounge at Deep Space
Facilitated by King Lexie. Join us in an immersive tea party where you get to come be a parallel version of yourself! Meet others' parallel selves and enjoy High Noon Tea in spontaneous play.   
1:00–3:00 pm // Sound Bath //
Contemplative Space (Rooms 704 & 706)
2:30–3:15 pm // Channeling Plant Wisdom in an Afro-future: An Interspecies Galactic Council //
Contemplative Space (Rooms 704 & 706)
Facilitated by Ramon Parish and Regina Smith. Emerging from the ground of Joanna Macy's Work that Reconnects, this ritual invites you to channel the voices of plant elders and listen to their wisdom as they offer guidance from the future. Join Queen of the Nine Realms and RaMoon as they implore our elders to transmit how humans lost connection, the gifts the plants are willing to share, and what interspecies liberation looks like in the year 2399. 
3:30–4:20 pm // Sub-Atomic Spaces: A Plant Wisdom Oasis Ceremony //
Deep Space Stage
Faciliated by TRENETI & FAERY with tribute to Kilindi Iyi. Music that nourishes the Soul. This is an immersive experience of original regenerative music by Treneti & Faery. In this musical journey you will receive channeled sound healing transmissions of restorative plant frequencies, cinematic dance grooves and original music composition's featuring and inspired by the late Kilindi Iyi one of the only African American male voices in the psychedelic community who specialized in the wisdom of high dose mushrooms journeying.
Travis Cox, PhD, is Associate Professor in the Ecopsychology MA and Environmental Studies BA at Naropa University. He has been studying consciousness throughout his career in academia, both as student and as faculty. His interests in psychedelics are at the intersection of activism, philosophy, sustainability, and ecopsychology. He presented on psychedelics and sustainability at the 2019 AASHE conference, helped organize the "Can Exceptional Experience Save the World?" conference at the Claremont Graduate School of Theology in 2019, and was a part of the "Philosophy and Psychedelics" conference at the University of Exeter inApril of 2021. He played a role in starting Naropa's Psychedelic Assisted Therapy (PAT) certificate, has taught PAT at Naropa, recently attended the Bridgers gathering at Reconsider which was focused on the intersection of psychedelics and ecological regeneration, and will be teaching a course on Ecopsychedelics at Naropa in the spring of 20243
Michal (Miki) Fire, PsyD received her Doctor of Psychology degree as well as Certificate in Psychedelic Therapies and Research from the California Institute of Integral Studies, and BA from McGill University. She has previously served as an Associate Professor and Chair of the Transpersonal Wilderness Therapy program at Naropa University, and currently maintains a private practice as a Clinical Psychologist in both indoor and outdoor settings. Dr. Fire brings over 15 years of experience as a professional wilderness guide, instructor for therapeutic wilderness programs, and educator in the Himalayas and United States. She has published and presented on topics including ecopsychology, spiritual emergence/y, the felt experience of nondual consciousness, and the relationship between the natural world and psychedelics. Dr. Fire lives in Boulder, Colorado with her daughter, 2 cats, and the daily enjoyment of her backyard.
Jamie Beachy PhD, MDiv, is Assistant Professor for Wisdom Traditions, and Director of Education for Naropa University's Center for Psychedelic Studies. S Jamie brings expertise as a chaplain, spiritual care educator, palliative care practitioner, and ethics consultant in academic medical centers, trauma hospitals, and hospice settings. Jamie developed the curriculum for an advanced certificate in palliative care chaplaincy and continues to advise palliative care chaplaincy organizations including the Institute for Palliative Care at California State University, San Marcos. Jamie is invested in promoting the role of chaplaincy in psychedelic therapies and she currently serves as a therapist with the MAPS MDMA-assisted therapy Phase III study in Boulder, Colorado.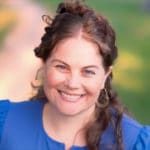 Dr. Sara Lewis is Associate Professor of Contemplative Psychotherapy and Buddhist Psychology at Naropa University, where she also serves as Director of Training and Research for Psychedelic Studies.
...
She is trained as a medical anthropologist and psychotherapist and her work centers on mental health, religion and culture with a focus on trauma and non-ordinary states. Her book "Spacious Minds: Trauma and Resilience in Tibetan Buddhism" (Cornell Univ. Press, 2019) investigates how Buddhist concepts of mind shape traumatic memory and pathways to resilience. Her work has been supported by Fulbright, the Mellon Foundation and the Mind and Life Institute. Dr. Lewis has also published research on psychedelics and spiritual emergencies. In addition to her teaching and research, Dr. Lewis is a psychotherapist in private practice.
Jordan Quaglia, PhD, is Associate Professor of Psychology, Director of the Cognitive and Affective Science Laboratory, and Research Director of the Center for the Advancement of Contemplative Education at Naropa University. His research, supported by funding from Mind and Life Institute and John Templeton Foundation, has been featured in leading scientific journals and books, and relies on a range of tools, from neuroscientific measures to virtual reality, to study topics such as mindfulness, compassion, and emotion regulation.
Carla RM Burns, MDiv, is an Instructor in Naropa's Core College including BA Contemplative psychology courses, and meditation practicums. She serves as faculty in the MA Contemplative Psychotherapy residential retreat program, and for Naropa's Compassion Initiative. She is also the Program Manager for the Center for the Advancement of Contemplative Education. Her specialties include the integration of corporeal, elemental and spatial knowledge as a means to bring more dimension into our field of awareness, and to cultivate the natural, receptive wisdom of the body, that is inherently connected, wise, loving, and spacious.
Dr. Diana Quinn is a licensed naturopathic doctor whose clinical work with integrative mental health has centered marginalized communities for nearly 20 years. Dr. Quinn is the Assistant Director of Community Care at the Naropa University Center for Psychedelic Studies. She is passionate about creating inclusive, anti-oppressive programs for training psychedelic facilitators within both the medical and adult-use models, and is dedicated to developing infrastructure to ensure safe, ethical, and equitable care in the emerging field of psychedelic medicine. Dr. Quinn has served on multiple advisory boards and working groups building ethical integrity, equity, accessibility, and cultural humility in psychedelic medicine. As a Board member of Source Research Foundation, she Chairs the Community Grant Program, bridging psychedelic science and communities.
Kevin Franciotti, MA, LAC
Kevin Franciotti is a Denver-based ketamine-assisted psychotherapist and addiction and mental health counselor with over 15 years' experience in community mental health, harm reduction, and direct service work. Kevin was an advisory board member for Project New Day's inaugural community-engaged public health project, Psychedelics in Recovery: Outreach and Service, which provided support for mutual aid groups whose members integrate psychedelic experiences in their addiction recovery. He has published his lived experience in a variety of popular media outlets such as VICE, Slate, and New Scientist magazine. In 2021, Kevin received a scholarship from the Usona Institute to complete training with the Multidisciplinary Association for Psychedelic Studies in MDMA-Assisted Psychotherapy for PTSD. In addition to his private practice, Kevin is a Cohort Integration Leader for the Naropa University Psychedelic-Assisted Therapies Graduate Training Certificate Program, a ketamine-assisted psychotherapy experiential trainer for Skylight Psychedelics, and an advisory board member for Journey Colab.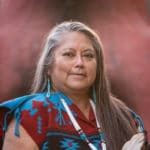 Belinda is of Dine' (Navajo) and A:shiwi (Pueblo of Zuni) descent. Her maternal clan is One-Who-Walks-Around and she was born for the Zuni Pueblo people. Belinda was born and raised on the Navajo reservation, located in Arizona. She is the wisdom carrier, healer, and founder of Kaalogii LLC, focused on cultural and traditional teachings, inner healing, and an international speaker on various topics impacting Native American communities in the United States. She is a Program Advisor for Naropa University-Certificate in Psychedelic-Assisted Therapies, located in Colorado. In addition, is a Native American Engagement Coordinator for SoundMind, located in Pennsylvania. Belinda holds degrees in Health Sciences, Technology, and Public Health. In addition, Belinda has participated in the Multidisciplinary Association for Psychedelic Studies-MDMA People of Color, Eye Desensitization and Reprocessing Therapy, and Ketamine Assisted-Therapy Training Programs.Her most recent work includes a chapter entitle, "Turning the Soil" the recent released book, How Psychedelics Can Help Save the World: Visionary & Indigenous Voices Speak Out, edited by Stephen Grey. In addition, a contributing author to the recently published Psychedelic Justice: Toward a Diverse and Equitable Psychedelic Culture.She is the author articles that are available on charuna.net: "Considerations for Psychedelic Therapist when working with Native American People and Communities", "Guidelines for Inclusion of Indigenous People into Psychedelic Science Conferences" and "This is not Native American History, this is US History with Belinda Eriacho".
Gabrial is a deeply compassionate teacher dedicated to the human journey of personal growth and self-discovery. Her offerings are rooted in ancient traditions of yoga and the belief that we are each unique, creative expressions of divine love!
Core Assistant Professor Ramon Parish is also known as 'Ra Moon'! He is an educator, philosopher, Afrofuturist, astrologer, movement and embodiment practitioner and creative ceremonialist. An assistant professor of Interdisciplinary Studies at Naropa University, he teaches courses in food and environmental justice, contemplative learning and conflict transformation.
Regina Smith, VP of Mission, Culture & Inclusive Community, is rooted in embodied contemplative philosophies and known for her magical creativity, intellectual clarity, and mission-centered collaborative leadership.
Seann Goodman is the Director of Naropa's Division of Mission, Culture & Inclusive Community, along with others he helps the university aim for the highest standards of conduct.
Michael Bauer arrived as Naropa's first Director of Sustainability in January 2018. Since that time, his position has changed to become the Director of the Joanna Macy Center for Resilience and Regeneration. He works alongside students, faculty, and staff in resolute commitment to our mission of climate neutrality and ecological justice.
Danielle Krettek Cobb is a trailblazing force in empathic design and AI, pioneering award-winning transformative science with heart and soul for 20+ years. At Apple, she launched the Intel Mac, iPhone and iPad. At Google, she ran Special Projects for X before founding Google Empathy Lab. Her visionary skill braiding scientists, artists, writers, ecologists, Indigenous leaders and activists together led to Google's most radical AI collaborations for over a decade. This continues with GRANDMOTHER, a nonprofit co-founded with Kānaka Maoli leaders. Danielle advises social healing startups, from Hume AI to Indigenous communities through Purple Mai'a and Te Wānanga o Aotearoa and is a Board Member and Chief Creative Advisor to Love Serve Remember.
Raghu Markus spent 18 months in India with Neem Karoli Baba and Ram Dass. He has been involved in music and transformational media since the early 1970s. He launched Triloka Records, which established itself as a critical leader in the development of world music i. For 17 years, Triloka was home to such artists as Krishna Das, Hugh Masekela, Walela, Jai Uttal and transformational media projects that featured Ram Dass, Deepak Chopra, and Les Nubians. Raghu lives in Ojai, California, and is the Executive Director of the Love Serve Remember Foundation. In 2016, he co-founded the Be Here Now Network, where he hosts the Ram Dass Here & Now podcast, as well as his own Mindrolling podcast. He is the producer of Becoming Nobody, a Ram Dass documentary feature film that was released in 2019, and Brilliant Disguise in 2022.
Brigitte Mars & Bethany Lovelight
BethyLoveLight is an Eco-Conscious Hip Hop Musician who offers Angelic Anthems for Avatars. She loves to rock out for peace, plants, gardening, sustainability, unity, evolution and the One Love! She offers a synergy of Star-Rocking rap interwoven with supersonic original musical compositions. She has played at festivals world wide from Burning man to Envision.

Brigitte Mars is a medical herbalist and nutritional consultant of Natural Health with over fifty years of experience. She teaches Herbal Medicine at Naropa University, and The School of Health Mastery in Iceland. She has a weekly radio show called Naturally, is an end-of-life doula, and has her own app, IPlant. Brigitte is a space holder for psychedelic ceremonies and is the voice for the audio version of The Psychedelic Prayers, based on The Tao Te Ching, translated by Dr. Timothy Leary and Dr. Ralph Metzner.
Gagan's practice and life blooms from the inside out as a certified and registered yoga teacher with a deeply dedicated meditation and mindfulness practice. He is a sought-after speaker/yogi/philosopher/entrepreneur who weaves inspiring stories and experiences at the nexus of spirituality, purpose, and business as a force for good.
Duffy is an ecofuturist organizer, myco-poet, and a Tauresian teamplayer. Leaning on his background in ecological design and community organizing, he teamed with Decriminalize Denver as a sporeganizer for the Denver Psilocybin Initiative in November, 2018. Duffy went on to co-found SPORE and complete a Resilient Leadership MA at Naropa University. He dreams of a psychedelic movement committed to restoring relations, collective liberation, and beloved community.
Lily Fangz is a prayerful wordsmith, MC, and folk-hop artist, free-styling on street corners, in venues and on festivals grounds around the world. She offers sentiments of empowerment and honesty whether it be on a Ted Talk stage, Red Rocks Amphitheater or around a sacred fire. Mashing stand up comedy, folk, hiphop, R&B, and poetry, Lily bends genres, rhymes tight, and shares her soul to create a unique experience for the collective present.
Mike Wird is a music artist, educator, entrepreneur, and permaculture designer who shares his dedication to social and environmental justice through cultural arts empowerment and regenerative practices, including natural building, permaculture design, music sound culture, and as a business owner. Mike has been actively cultivating a sense of community where ever he goes for over a decade as a Hiphop Cultural Arts Ambassador & Performer, and Co-Founder of Regenerative Lifestyles, a company offering social & ecologically sound design/consult services and educational opportunities in alignment with solution based living.
Rachel Fryke (she/they) is a Master of Divinity student at Naropa University and chaplain intern at the Joanna Macy Center for Resilience & Regeneration. A scholar-practitioner of Earth-based spirituality with a background in peace studies, environmental education, and professional coaching. Rachel views spiritual development as fundamental to the climate crisis, realizing a just and life-sustaining society. She serves Trail Winds Hospice, as an end-of-life spiritual care provider and is fascinated by the relationship between grief, deathcare, and healing our planet.
Treneti is a multi-disciplinary artist and founder of regenerative media companies Soulful Resonance and Primordial Sound Archives. Treneti produces cinematic music for introspective journeying. Treneti performed at the 2022 Naropa's Afrofurtism Festival and taught a Vocal Alchemy workshop at Grief-tober. She believes the rhythms and melodies of our ancestors are stored within our DNA, engages with remembrance, bringing a sacred, ancient, nomadic, and celestial essence. Influenced by her Chicago-House roots, Treneti infuses a deep embodiment, self-introspection, and healing frequencies. Trenetimusic.com
FAERY is a multidimensional artist, spiritual medium and Crystal- Reiki Master who uses divination and art to share messages of wisdom, liberation and feminine embodiment. She uses art to inspire audiences towards introspective remembrance of Matriarchal history and wisdom at the intersection sacred activism. She enjoys exploration of eco-feminism, decolonization, and ancestral healing. A current Naropa student majoring in Contemplative Psychology in Health and Healing ('25), she serves as Student Diversity Officer, to uplift marginalized voices on and off campus. Mamafaeriahealing.com
Sheela Bringi is a sacred music performer, recording artist, and educator. Her Indian vocals, soaring bansuri flute and raga harp have graced 50+ sacred chant and world albums, including the Grammy-nominated Bhakti Without Borders. Her work to bridge the musical worlds of India and America has been profiled by NBC News, NPR, Public Radio International, and others. She is adjunct faculty at Naropa University in Boulder, CO, and performs and collaborates with artists around the world.
Brent Kuecker is a Yoga teacher, bass player and devotional singer. He co-teaches Indian Devotional Singing at Naropa University with his beloved partner, Sheela Bringi. In 2020, Brent and Sheela started the Sacred Sound Lab - a multidimensional online school for the art of the Yoga of Sound. Brent's deep studies into anatomy, physiology, bio-mechanics, yoga philosophy, and tantra, as well as his 20+ years of teaching Yoga & meditation, make him an exceptional Yoga of Sound teacher.
Rutury Temay is the co-founder of Ancient Springs, home to Indios Huichol, a non-profit that was formed with the intention of serving the tribl and non-tribal communities, providing counseling services, educational programs and workshops. A traditional Wixarika (Huichol) medicine person, Rutury's goal is to offer the opportunity to experience the traditional methods of healing, ceremonies and spiritual guidance that have been practiced for centuries by his tribal people. Rutury lives at Ancient Springs and has been hosting events, workshops, and ceremonies on the land for more than 30 years.