Somatic Counseling: Body Psychotherapy Concentration
MA in Clinical Mental Health Counseling
The Somatic Counseling: Body Psychotherapy concentration draws upon the diverse field of body-centered psychotherapy and trains students to integrate bodywork, movement, and somatic education principles with counseling and psychotherapy skills. Formed alongside modern Western psychotherapy through the work of Reich, Lowen, Pierrakos, Keleman, Perls, Kurtz, Gendlin, and others, it integrates traditional therapeutic practices with attention to sensation and body states, allowing unconscious material to manifest and be worked with using breath, touch, movement, sensation, and imagery. The Somatic: Body Psychotherapy concentration focuses on the classical energy model of body psychotherapy, as well as object relations and self-psychology, the Gestalt-based Moving Cycle, and other modern models of sensorimotor tracking, conscious movement, and relational techniques.
MA in Clinical Mental Health Counseling
It is possible for a student graduating from the Somatic: Body Psychotherapy concentration to use coursework to fulfill the requirements for the International Somatic Movement Education and Therapy Association's (ISMETA) certification as a Registered Somatic Movement Therapist (RSMT) and/or Registered Somatic Movement Educator (RSME).
CNSS500 Somatic Counseling Orientation Seminar (noncredit)

CNSS610 Social and Multicultural Foundations I (1)

CNSS621 Body/Movement Observation and Assessment I (2)

CNSS631 Counseling & Helping Relationships I: Verbal & Nonverbal Skills (3)

CNSS646 Contemplative Practices for Somatic Counseling Contexts I (1)

CNSS736 Current Methods and Skills in Psychotherapy (3)

CNSB626 Foundations of Body Psychotherapy (3)
SUBTOTAL 13
CNSS611  Social and Multicultural Foundations II (2) 

CNSS637 Body/Movement Observation and Assessment II (2) 

CNSS657 Clinical Neuroscience (3) 

CNSS661 Counseling & Helping Relationships II: Verbal & Nonverbal Skills (3) 

CNSS751 Group Counseling (3)
SUBTOTAL 13
CNSS605 Advanced Counseling Skills I (2) 

CNSS620 Human Growth and Development (3) 

CNSS649 Contemplative Practices for Somatic Counseling Contexts II (1) 

CNSB716 Specialized Approaches in Body Psychotherapy: Trauma, Resilience, and Change (2) 

CNSS710 Research and Program Evaluation (3)
SUBTOTAL 11
CNSS663 Family Systems: Methods of Family Therapy (3)

CNSS790 Counseling Practicum (3)

CNSS700 Assessment (3)

CNSS756 Advanced Counseling Skills II: Diagnosis and Treatment in Clinical Mental Health (3)
SUBTOTAL 12
Second year, summer (optional)
CNSG871 Extended Internship I (noncredit)
CNSS801 Professional Counseling Orientation & Ethical Practice (3)

CNSS834 Master's Paper Seminar I (1)

CNSB871 Internship Seminar I: Body Psychotherapy (2)


SUBTOTAL 6
CNSS810 Career Development (3)

CNSS835 Master's Paper Seminar II (1)

CNSB891 Internship II: Body Psychotherapy (2)


SUBTOTAL 6
Third year, summer (optional)
CNSG891 Extended Internship II (noncredit)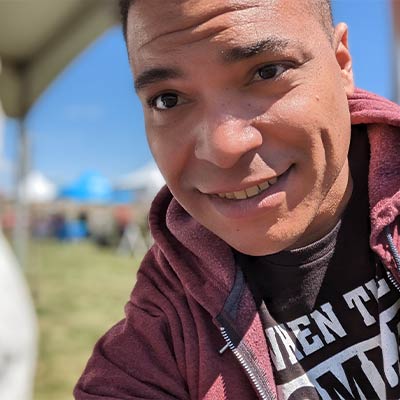 Graduate Admissions Counselor