Student Counseling Center
If you are or someone you care about is in crisis or need to speak to a counselor immediately, please utilize the following:.
Colorado Crisis Center
Call 1.844.493 TALK (8255) Or Text "TALK" to 38255
We provide students an on-campus place to talk to a counselor confidentially and receive support.
Counseling is provided by a small team of two master's level intern counselors and two master's level licensed and provisionally licensed counselors. Our counseling staff are broad generalists and they provide short term and brief counseling support for the more common needs students face. Counseling services are provided at no further cost for our tuition paying currently enrolled students. The counseling we provide is offered in person by appointment at our Arapahoe Campus offices. If pandemic-related local, regional, state, or federal orders result in a closure of in-person offerings at Naropa, NSCC counselors will transition to providing services via telehealth.
Students or families may want or need counseling services we are unable to provide in house. Our services begin with a screening appointment to determine whether our services are a good match for the person who is seeking counseling. Students whose needs fall outside of the scope of what we provide are offered referrals to other providers who specialize in what they are working with. Some of the types of services we are unable to provide in house include: longer term counseling; psychiatric services; medical services; crisis or walk-in appointments; specialized care; mandatory counseling; and documentation for disability, leave of absence, emotional support animals, and counseling experiential requirements.
Counseling Graduate Students
We welcome GSCP students and many seek and enroll in our services. It is important that these students are aware of their GSCP educational program policy, which disallow them to use NSCC counseling services to fulfill the 30-session counseling experiential requirement associated with their counselor education.
Beginning August 2022, Naropa Student Success leaders are working to bring on a partnership with a telehealth vendor to provide counseling to students who are out of state, enrolled in online or low-residency programs, and others who wish to engage in telehealth counseling. 
Meet Student Counseling Center Staff
Beka Davis
MDiv, MA, LPCC, CAS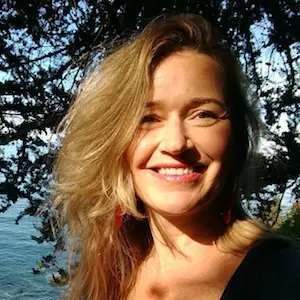 Senior Director of
Counseling and Wellness
Student Counseling Center Hours of Operation & Contact Information
Office Hours During the School Year
9:00 a.m.- 12:00p.m. & 1:00 p.m. – 5:00 p.m. Monday through Friday
We are closed during school breaks and holidays
303-245-4630 Ground level 2111 Arapahoe Avenue, Boulder
Current students can make an appointment and find more information about our services 
here
.